Introducing the Postman and New Relic integration
API developers and DevOps engineers can now send Postman API and infrastructure metrics to New Relic for instant observability into critical metrics such as latency, request counts, and error rates in context with all their telemetry data.
To make it even easier to view your API data, we've also created a new quickstart in New Relic Instant Observability (I/O) that will help you get up and running in minutes with a pre-built dashboard. Learn how you can set up the new Postman integration and send Postman monitor results to New Relic.
How to send real-time API metrics from Postman to New Relic
To start monitoring your API performance and visualize results from Postman monitors in New Relic, watch the following video or follow the steps listed after the video.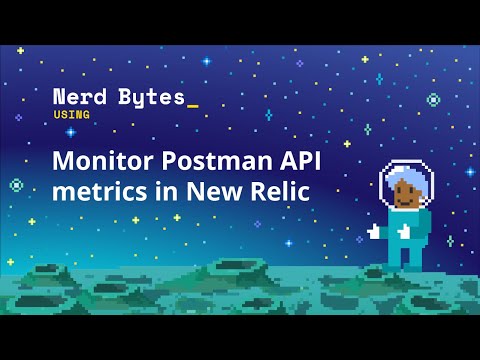 After you are finished, you automatically get a curated dashboard where you can see key API metrics from your Postman monitors

Resources