Hi Explorers!
If you don't know me, I'm Ryan, I'm the Sr Community Moderator here at New Relic. For the past 2 years I have been here every day working to help you get the answers you need to your New Relic questions.
I have thoroughly enjoyed this time, it has truly been a pleasure to work with so many of you, to meet some of you at FutureStack events, and to hopefully have helped to improve your experience here in the New Relic Community.
That's the past 2 years, but this is my 4th year at New Relic. All 4 years have been as part of the Support organisation. Initially helping you out in private 1-1 support tickets, but of course for the past 2 years that has been here in the community.
I'm grateful to have had these opportunities at New Relic so far, most especially to make so many connections with colleagues and customers alike.
My next adventure starts on September 1st. But I'll not be going too far. In September I'll be joining New Relic's Customer Success Engineering team. So if you are engaged with that team I will see you there!
You are all in very good hands with the Support Self Service and Community team: @hross, @JoiConverse, @ebeach, @omalkasian - I know this team has great plans and is completely focused on building the best community experience for you. I will continue to applaud the team's work and their achievements from the sidelines,
Like I said, I'm not going too far, I'll still be here at New Relic, and I'll do my best to come back often to help out with your questions. So, I'll see you around
And with that I will say thank you for the past 2 years, which have been the best years in my career so far, and a pre-emptive goodbye
but in the immortal words of the terminator;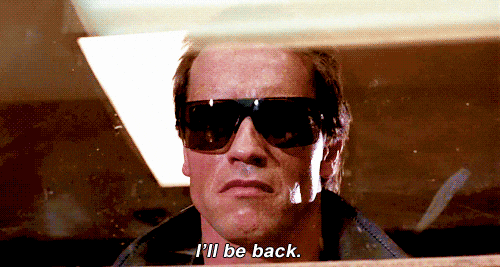 -Ryan