You can export data from any Insights table widget to a comma separated values (CSV) file for use in other applications such as Microsoft Excel. You can export a maximum of 1,000 results per query. After running your query, just click on the green CSV button:

CSV export can be helpful so you can manipulate your Weekly SLA reports for performance and uptime. Users often export reports on page traffic / active users by page URL: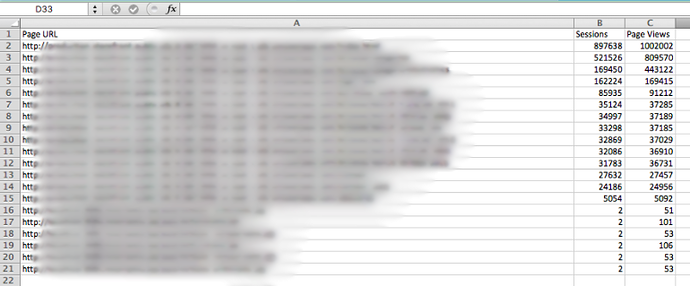 For step-by-step directions, see the documentation Export Insights data to CSV file.
A tip of the Nerd-Relic cap to Henry Shapiro, Insights Product Manager, for sharing this tip.