New Relic Infrastructure Question Template
Please provide a Permalink so we can see the exact time and place you are:

Which version of Windows or which distribution of Linux are you using?
Windows 2016\2019 DataCenter, Windows Core 2019

What version of the Infrastructure agent are you using?
1.5.31.0

What is your Infrastructure Subscription level? Essentials or PRO?
PRO

Describe what you are seeing. How does this differ from what you expected to see?
We use newrelic-infra a long time, but last half year newrelic-infra does not start automatically and start after several attempts: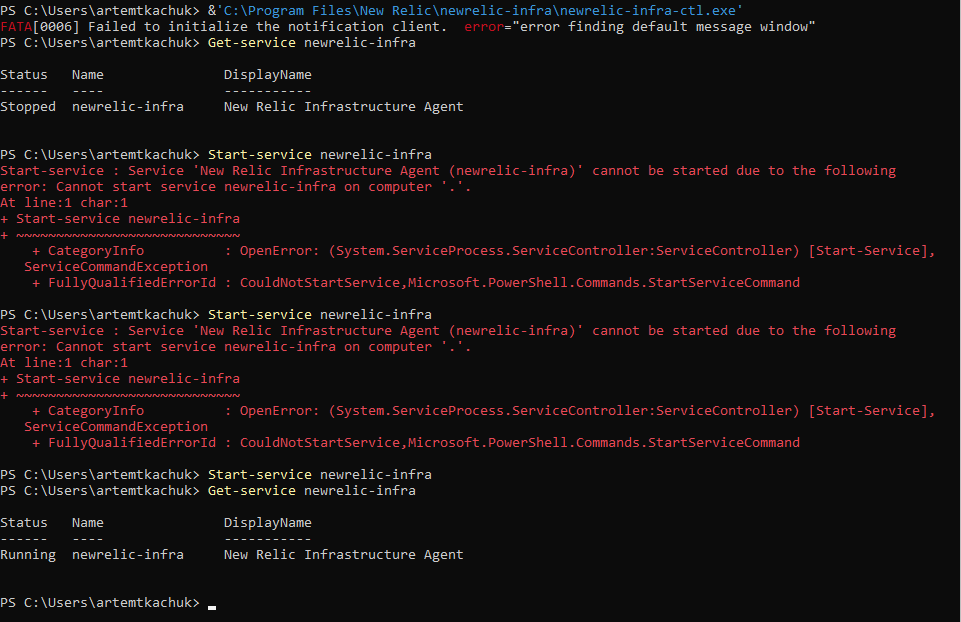 After start agent works fine.
We observe this behavior on all of our windows machines.